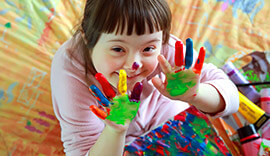 Disabilities
Dedicated and curious educators, parents, medical professionals in small towns like Tonasket, Twisp, and Bridgeport can attend Early Learning Collaborative's upcoming Autism Conference in 2020. These types of events are valuable resources so that people can bring the information back to their communities, schools and families.
---
Physical
Access information for physical disability resources
More Links to Social Service Resources Information for Social Service professionals and patients
Read about current discussions in your community.
What if my community does have the resource I need?
Learn more about who we serve and why.